Six Caldwell County High School students with the FFA chapter will attend the FFA national convention next month after recently winning the state.
Public relations coordinator Lizzie Shelton with Caldwell County Public Schools told News Edge that five of the students are members of the Meat Judging Team: Laney Jones, Whitney Peck, Kira Hartle, Destiny Mitchell and Katy Trimble , with CCHS graduate Brian Gill competing in beef production.
According to Shelton, the convention is a four-day event in Indianapolis, Indiana and begins October 27. She says prior to the arrival of the Meat Judging Team in Indianapolis, the team will take a virtual test on September 29 with the interactive component of the competition at the Meat Facility on the Purdue University campus. . She says students will spend several hours classifying various types of meat and labeling the varieties of animals the meat is sourced from, doing the job of a USDA meat inspector.
Wes York, a Caldwell County High School agriculture teacher and FFA advisor, said they were 2nd in the meats ranking 19 times in 22 years. He adds that it is an exciting time for students and counselors as the team prepares for the competition by training several hours a day and two days a week after school.
Shelton says the meat judging competition has both a team and an individual component. The top four teams and the top 10 individual winners will be announced at the convention. She notes that Junior team member Laney Jones, daughter of Wendy Melton, was the top individual winner for the meat evaluation at the state competition in Louisville.
CCHS Junior Whitney Peck is the daughter of Todd and Karen Phelps. Senior Kira Hartle is the daughter of Fallon Whitlock. Senior Destiny Mitchell is the daughter of Kristina Mitchell and Christopher Devin Mitchell. And Katy Trimble Sr. is the daughter of Lisa and Ben Trimble.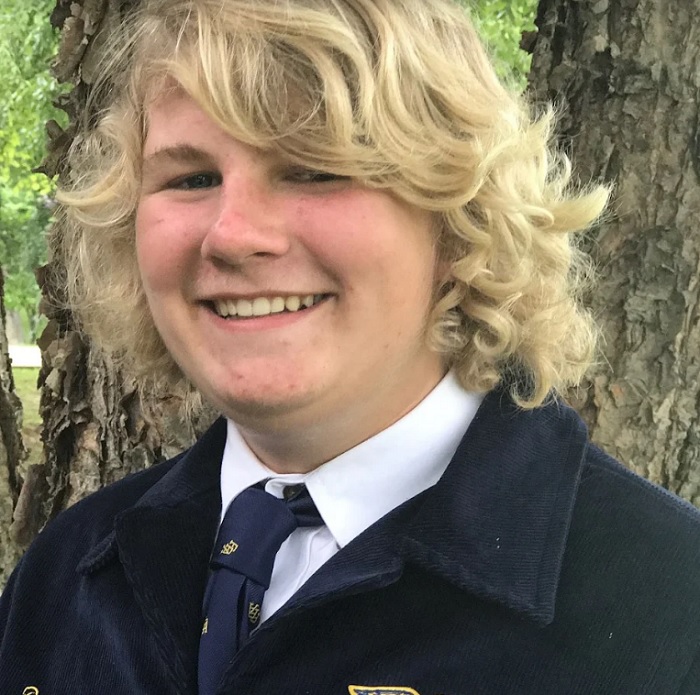 Meanwhile, Shelton says Brian Gill is also attending the FFA National Beef Production Convention. She says Gill is already a national finalist and has placed in the top four along with other finalists from Ohio, Texas and California.
Agriculture professor Wes York said Gill was interviewed about his beef production last week and "rocked" him. The other students participating in the interview were from Colorado, Florida and Mississippi. The results of the beef production competition will be released on October 28 in Indianapolis at the FFA National Convention.
Gill is a 2020 Caldwell County High School graduate and is the son of Remesa "Missy" and Joe Gill.
Shelton says the Meat Judging Team and Gill are Caldwell County High School's 4th national finalist since 2017 competing at the national convention.
For those who are interested, Shelton says the FFA national convention will air on RFD-TV.